KAWARTHA LAKES-Some scary moments for passengers on the Kawartha Voyageur in Kirkfield on Friday.
Ray Barlow had stopped at the lift lock with his spouse and his dog to remember old times when he says they heard some strange noises coming from the lock and then water started pouring out over the sides.
"All of a sudden there was all this water coming over the lock and it was like something shifted and it was making weird noises like distressed metal and clanking," Barlow told Kawartha 411 News. "We took off because we thought this isn't right, I have gone through this lock for years and it doesn't do this. It was scary."
Barlow says it was like you could feel the lock had moved backward a bit, it had tipped and the Voyageur was bouncing around inside it.
The Kawartha Voyaguer is a commercial cruise ship that holds up to 45 passengers. Barlow says it was at the top of the lift lock heading to Peterborough but had to be brought back down. It appears the gate was stuck and would not close all the way. Water was pouring over the lock onto the bow of the boat as it was lowered.
The passengers were evacuated. It's unclear if anyone was injured. Barlow says some passengers were shaken up.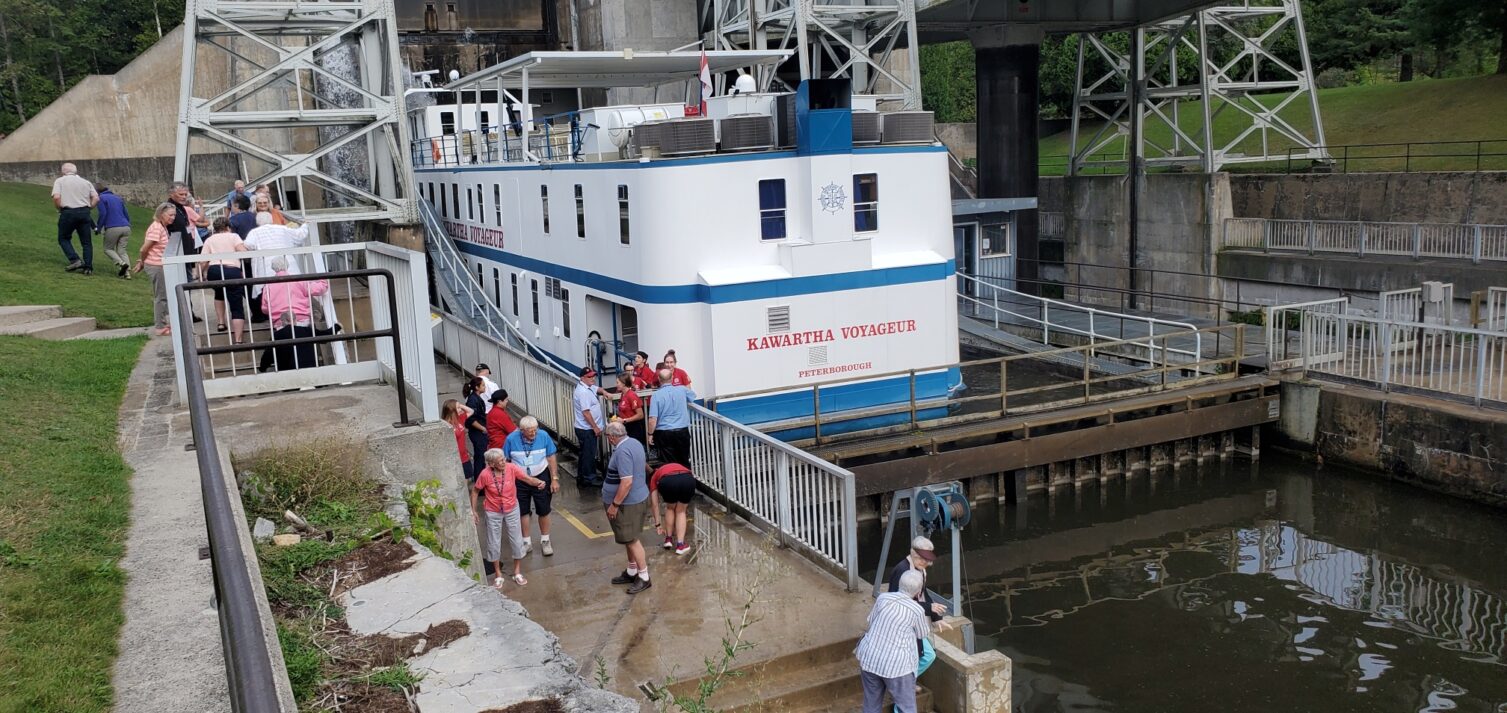 Parks Canada announced later that the lock will be closed for the foreseeable future due to a mechanical issue. There was no mention of an emergency. Today they have announced the land around the lock is also closed to the public.