Tracy MacDonald promises to 'do her best' to be at every court appearance
KAWARTHA LAKES-A City of Kawartha Lakes woman said she and the entire family are relieved now that a man has been arrested in the shooting death of her ex-husband last October in Scarborough.
"It still doesn't bring him back," said Tracy MacDonald while thinking about Craig MacDonald.
The 43-year-old was gunned down in a restaurant parking lot at Milner Avenue and Cinemart Drive in the evening of Oct. 13 after some sort of dispute with a man inside.
Police announced Wednesday in Toronto that Abilaziz Mohamed, 32, had been arrested and formally charged with first-degree murder.   He appeared in virtual court later Wednesday.
The arrest came less than 24 hours after a news conference in Toronto where police launched a new 'be on the lookout' (BOLO) project naming Mohamed as the top criminal suspect in Canada and also offered a $250 thousand reward for information leading to his capture.
"They haven't told us anything about how he was arrested," MacDonald said. "They called early Wednesday morning to let the family know an arrest had been made after an anonymous tip.  We just know it happened in the middle of the night.  Police told us not to say anything until it was made public. His kids are relieved, I'm relieved. All his family and friends are relieved.
MacDonald told Kawartha 411 back in March that she was worried the suspect could strike again. She said the family felt strongly that the suspect hadn't left the GTA.  MacDonald said they can all sleep better now knowing that he is off the streets and will not be able to do this to anyone else.
"He should get the maximum.  He waited in his car for Craig to come out.  It was a totally senseless shooting over a completely meaningless argument," MacDonald said. "He got to roam the streets for a lot of months. It is our understanding that he was in Toronto all along, right under the nose of everybody."
MacDonald said she is aware that the reward money could get to someone who had helped hide the suspect since October but added they'll never know who tipped police off so it is just not important.
"250 Thousand dollars is a lot of money. That's pretty good enticement and it appears it was enough to get whoever was helping him to talk," MacDonald said. "The family has asked police whether someone is going to get that money being as that the tip was anonymous. But no real answer was given. We may never know that either."
MacDonald said it might not be easy to attend every court appearance in Toronto but she promised to do her best to be there every time.
Tracy and Craig both grew up in Scarborough and met there.  They were married for 15 years and share two children together – a now 22-year-old son and a daughter, 17.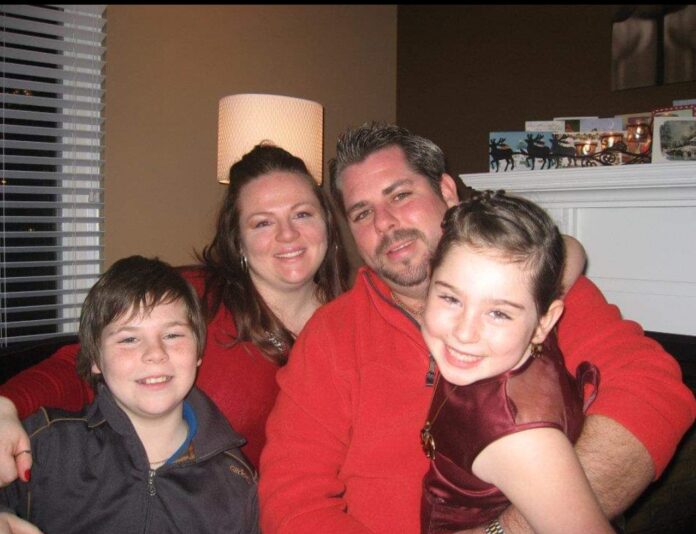 Craig, also a grandfather, as been described by everyone as a hard-working, family man who absolutely did not deserve what happened to him.